So I got looking at my Prime Arcee again today…
And just staring annoyedly at how enormous they made her gun. That cannon almost as long as she is, that has her gun from the series slapped into like… The last half an inch of it.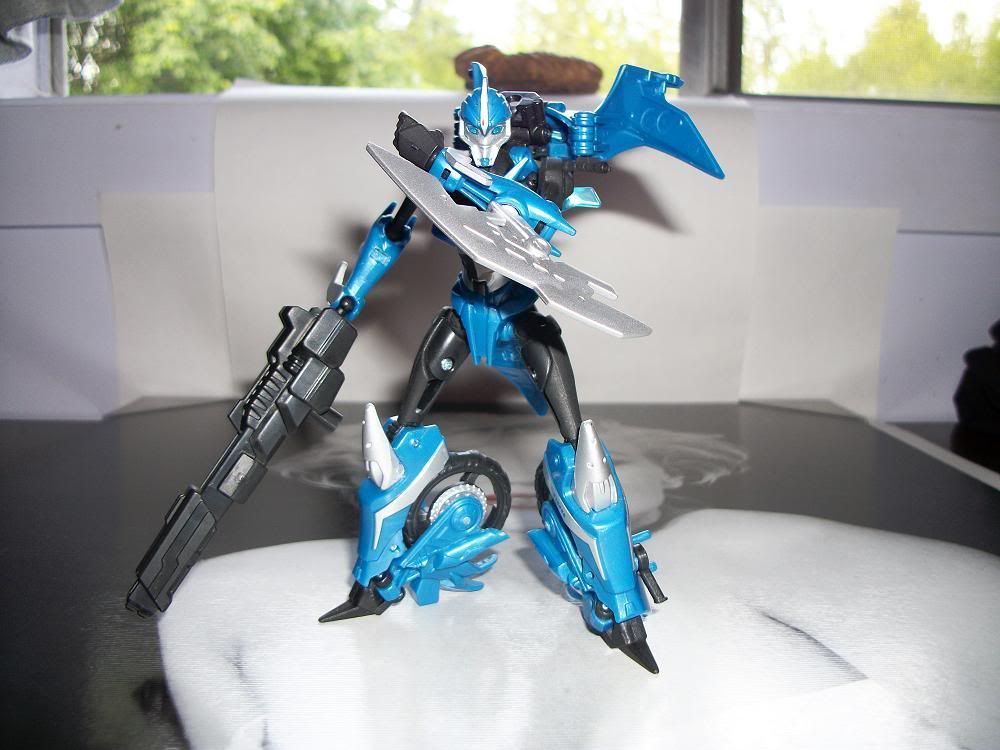 And it got me thinking "man, Hasbro is really trying to make Arcee overcompensate for something here. … But how could I make it more outrageously badass?"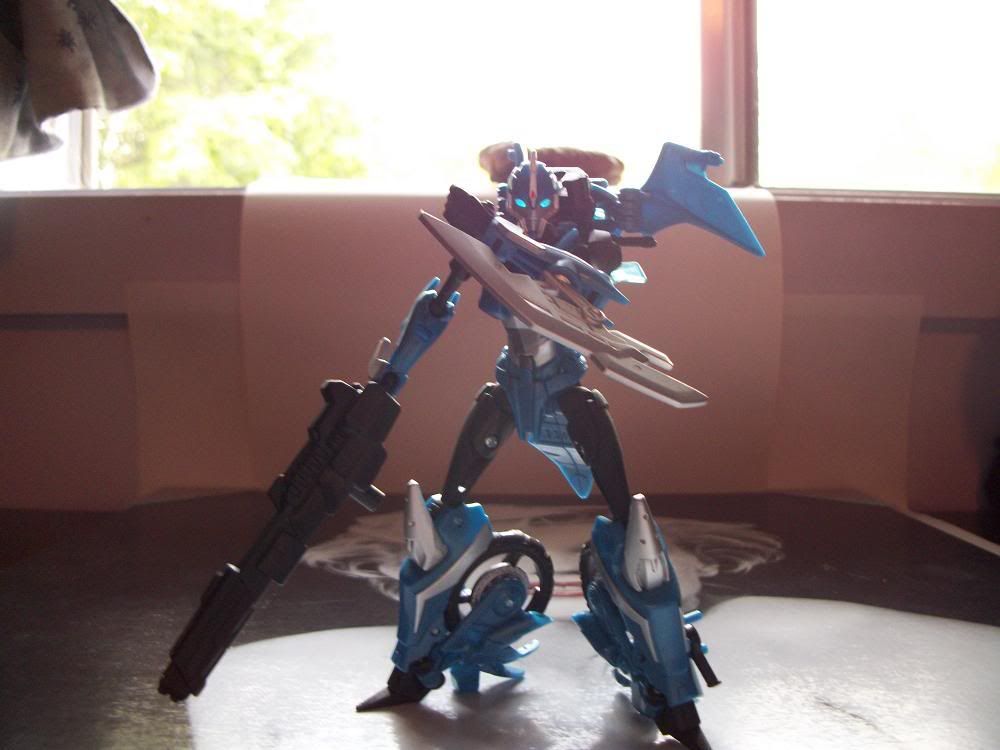 I mean, aside from lighting effects and posing her on top of Marilyn Monroe. Then, I got an idea. I had exactly what I needed to up the ante.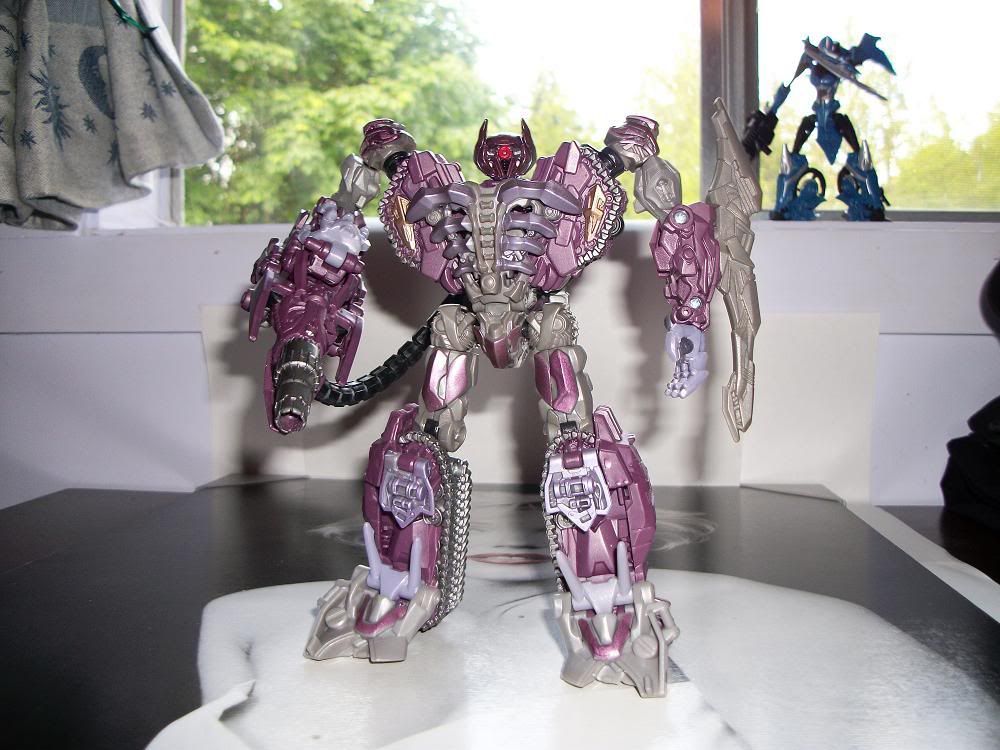 Movie Shockwave. A quick disarming/reconfiguration later and…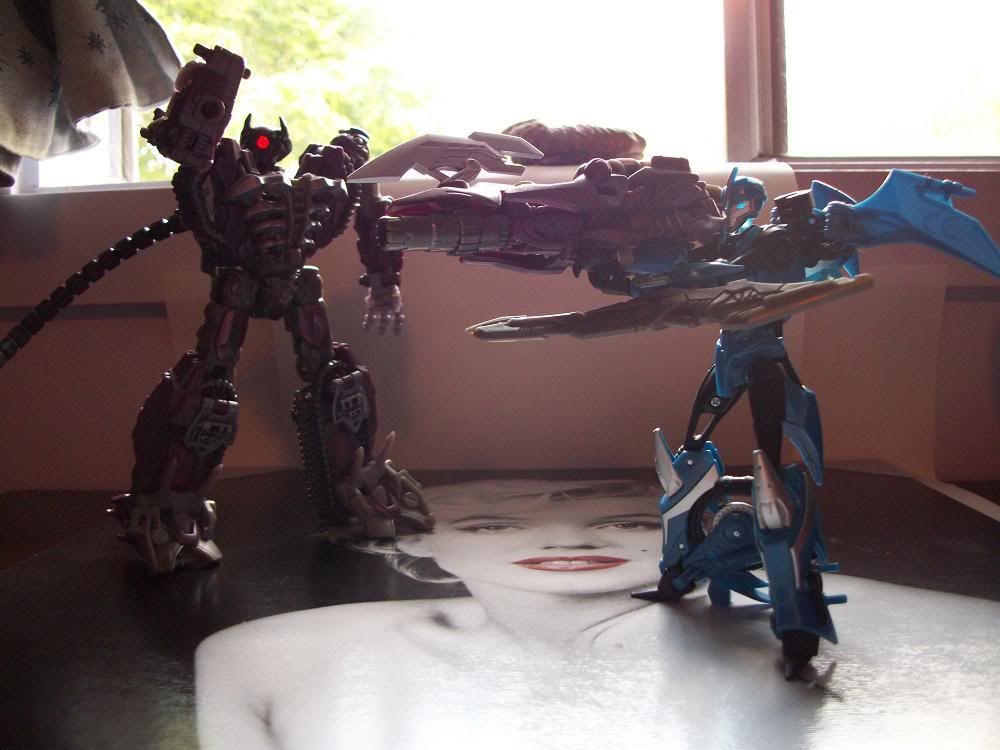 Arcee has a nice arm blade that's double the length of her old one, and a monsterous fucking cannon complete with a bayonette. Shockwave doesn't look too happy, but she looks fucking jazzed.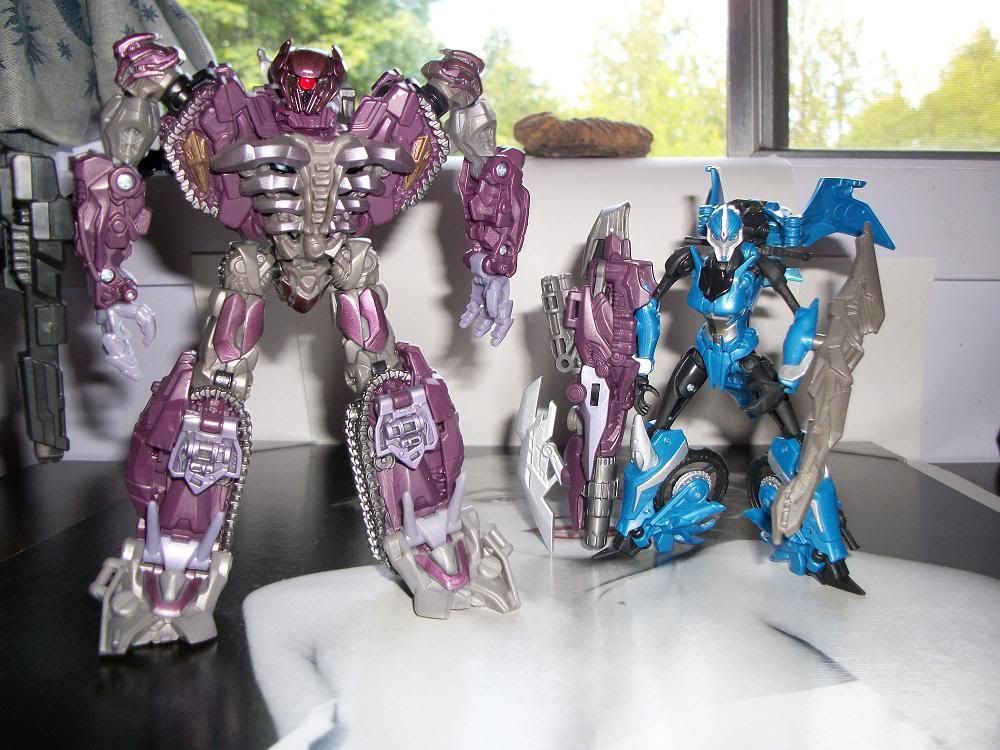 Sadly, Arcee's oversized gun actually looks realistically sized for the much larger Shockwave. Yet somehow dinky on him because of what we're used to. … Then I got another idea, why stop here? I had another Shockwave.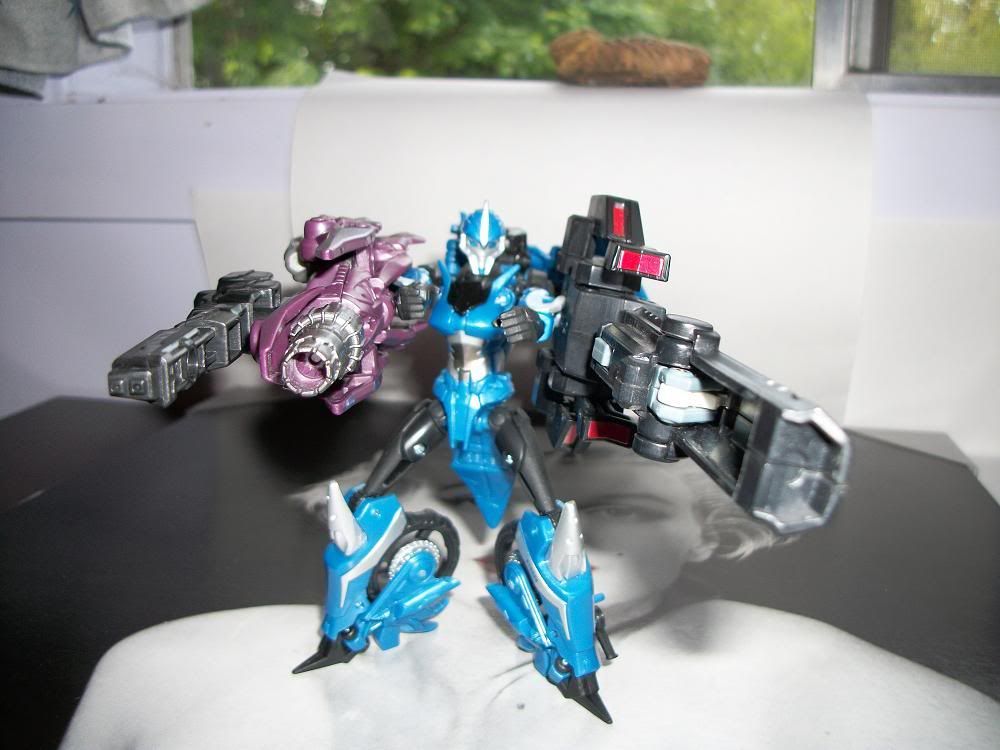 And thus Dakkarcee was born.
advocacycanine reblogged this from chupicron and added:

I lol'd at DAKKARCEE! YUUUUUS!